ABOUT KEYLIGHT
Click HERE for 2020 Wedding Brochure
Keylight Photography was formed in 2001, when professional freelance photographer and consultant Jonathon Dow wanted to begin a fully functional company. Already a freelance Wedding Photographer since 1997, it made perfect sense to build a proper business, with branding, advertising and commitment.  Aiming services toward both the domestic and commercial customer groups allowed Keylight to offer a wide range of services, from Weddings, family and baby portraiture, to commercial advertising imagery, digital image manipulation and restoration, but also fine art sets for display in bars, restaurants and in the home.  More recently, Keylight has added videography services for commercial businesses, Weddings and music videos.
Please see CUSTOMER REVIEWS here. (This will take you to the Keylight Facebook page).
After qualifying with a photographic diploma in 1998, which included digital graphic design, both passed with merit, Jonathon became a photographic consultant, working in and around the midlands for various photographic retailers, whilst shooting Weddings on a freelance basis. He became the specialist for a large retail chain and worked at premiere outlets in Nuneaton, Coventry, Birmingham, Leicester, the Midlands and Gloucestershire for many years. As he continued with this work he also began to teach photography  and aide customers to take better photographs with basic and sophisticated cameras.  which they would be very proud of.
And in 2009, after moving Keylight into a full-time occupation, Jonathon passed his Master Photographer Association qualifications and has since won some awards for his work. The MPA offers peace of mind to clients that they are choosing and booking the right photographer for the job.  In a world filled with choice, and with such a huge variety of prices, Keylight offers incredible value and services and aims to provide complete packages for all customers. At Keylight, we feel it is far more important to be straight and honest and to offer simple to understand services without hidden extras, having to pay more for more time, more images etc.
Today, Keylight stands proud as a high quality photography provider and covers in excess of 100 Weddings per year.  In 2014, Jonathon shot his 1000th Wedding, a landmark for any Wedding photographer. Jonathon is a true Wedding specialist, and offers more than just photography during your special day.  He can even tie cravats, lace dresses, put flowers on so they won't fall of, play chauffeur and offer speech coaching, as well as coordinate the day in full, to the comfort of the Bride, Groom and the guests.
Keylight has a very popular Facebook page, where many galleries of complete Weddings and other photo sessions can be viewed, as well as lots of reviews, recommendations and comments about the business and his work.  This is where the latest offers, updated galleries and reviews can be seen.  The principle use with Facebook is to give Keylight a Live and Online appearance, where emails and comments are responded to on a 24/7 basis.  Why work office hours when you can work any time, easily and conveniently.
Free Consultations are available for discussing your requirements.  A gallery lounge and small studio are available to view at Keylight and appointments can be made to suit you, whether it is daytime or evenings, seven days per week.
FREQUENTLY ASKED QUESTIONS
1 – Are you insured and what happens if you are ill?
I am fully insured with Photoshield, via the Master Photographers Association.  This not only covers the usual Public Liability aspects, such as if someone trips over my camera bag, or I damage someone's property etc., but covers in the highly unlikely event that I were not to be able to attend (this has never happened in over 1600 Weddings since 1997), and if anything happens to the cameras, the memory cards or for any other reason should there be a problem with the photos.  With every single photo shoot, weddings, portraiture, commercial etc., I treat them with 100% importance and commitment. Both my professional reputation and the happiness of my customers are at stake all the time.
2 -Do you have references?
I have hundreds of references both on and off line to view.  The best place to see them is on the Keylight Facebook Page (Reviews).  And I ask and encourage my customers to leave a review.  I often receive Thank You cards and letters too, which is just lovely.  Having covered over 1100 Weddings, and hundreds of portraiture shoots, you can imagine the number of reviews, comments and references I have. These are also dotted about on the photo gallery comments.
3 – Can you show full sets of photos from one Wedding / many Weddings?
Yes I can.  I do this at every Wedding by creating a gallery of around 50-80 images to apply to my iPad, which gets passed around the Evening Reception.  These can be seen on the Keylight Facebook page too.  It is very important for me to show full sets of photos from hundreds of Weddings, because many photographers are known to pick a small handful of photos from each Wedding and try to convince the customer that they represent the whole day.
4 – For Weddings, are there any hidden extras to be aware of?
The short answer is no.  All of my Wedding services are identical in that all packages offer you the works.  Full-day coverage from at least 2 hours before the Ceremony to capture preparations, right through to and including a few hours at the Evening Reception.  And preview galleries are visible on the Keylight Facebook Page (Galleries).  For customer discretion, if you wish or prefer not to have anything published online, I will keep everything offline and private.  Most customers prefer to have the iPad Preview Galleries uploaded so they can share them with their friends and families and view them whenever they like, ahead of receiving the full set of photos on either DVDs or a 64GB USB memory stick.  Memory sticks can either be supplied by the customer, or I can add one to the bill for £20.  I only use SanDisk or Kingston memory.
5 – Do we need to feed you?
It would be lovely if you can, or the venue offers something basic for the photographer.  But it is not a requirement, especially where it costs the customer an extra head-count on the meal arrangements.
6 – Are there any Travel Expenses?
Only for longer distance photo shoots and Weddings.  As I cover the whole of the UK, and am based in the West Midlands (just off Junction 10 of the M42), everywhere is in good range. Generally, places in the West Midlands do not require travel expenses.  For areas further afield, I calculate only the basic fuel cover and keep this to a minimum. Also, for longer distances if I need to stay over at a hotel for the night, I find the cheapest B&B in the area and add it on as a basic expense, or the customer can find a room if they are making discounted group-bookings at their venue.
7 – Is it you (Jon) who does the photography?
Yes it is.  I do not employ other photographers, as I do not trust others with the responsibility.  All work is carried out by me, from Consultations, Photography, Editing, Administration and all the back-stage business things too.
8 – What Wedding shooting styles do you cover?
I can cover any style my customers ask for.  Typically, most prefer for around 80-90% of the day to be covered in a Reportage / Photojournalism / fly-on-the-wall style, telling the story of the day as it unfolds and without the usual 'pose and smile' drawbacks.  The remaining 10-20% can be posed group shots and other specific shots, such as Bride & Groom posed inside and outside the venues. Remember, there are other generations of friends and family at your Wedding, and they often like the good old mantelpiece group shot.  So you get to gift the images to them.
9 – Who gets the Copyright?
I provide all of my customers with proper Copyright Ownership, be it Weddings, Portraiture, Videography (personal and commercial), whatever.  All supplied media is easy to duplicate, burn extra DVDs, email files for printing and sharing.  And to make life easy, I provide a Copyright Certificate too, in case a printing lab requires it. All I reserve is the ability to show off a few shots in future portfolios.  But remember what I said in question 3? If you prefer to have everything kept private, then that is fine and agreed to.  I have been doing this job for 19 years, so I don't need to build demo portfolios all the time.
10 – How long do we wait for our photos?
For Weddings, you get to see the iPad Gallery on the day.  For the full set (usually 1000-1400 on average these days (but unlimited)) it usually takes me 3-4 weeks at quieter times of the year and around 6-8 weeks at peak season, such as late Summer.  I do all the editing and administration myself.
11 – Do you throw lots of images away?
No.  I oppose photographers who do what I call "Spray & Pray" photography.  Such is the nature of digital cameras that you can simply fire off thousands of shots without having to ration out the memory (not like the old film days!) and many photographers – particularly for Weddings – over-shoot the day with the intention of cherry-picking the best shots and erasing the others.  I shoot consistently properly over the whole day and typically, for a 1000 photos, there are usually only 20-30 duds or tester shots.  And wherever there is a dud shot (someone half-blinked and it looked a bit weird) the proper version is taken there and then.
12 – How many photos should we expect?
For a typical Wedding these days, I shoot an unlimited amount which usually ends up around 1000-1400 photos.  But remember, if your Wedding is really small; don't worry if you only get a few hundred pictures, because there's no point having ten of the same thing.  Likewise, if your Wedding is big, I'd better bring plenty of batteries and memory!  My record as of December 2015 is 1942 images given to one Wedding couple.  And for Portraiture sessions, you'll get plenty.  It's hard to put a figure on portraiture, because it can vary from really small sittings giving 50 or so photos, to complex family sessions giving several hundred.
13 – What are the deposits and payment arrangements?
For Weddings, I only require a £300 deposit to secure the date.  And whatever the balance is, this can be paid around 2-3 weeks before the big day.  For portraiture sessions, these can be paid for on the day.  Payments can be made in cash, cheque to Keylight Photography or via Bank Transfer.  It seems better these days to avoid having the expense of a Card Scanner/Reader, because the costs in running one seem pointless when most customers do telephone and internet banking.  BACS Transfers are free and instant and give a digital receipt too.
14 – Can you coordinate large Weddings?
Yes I can.  Having covered over 1100 Weddings of all sizes, at all times of the year, all across the UK in varying weather and with varying time-constraints, I find it very easy and fun to coordinate entire Wedding days. My focus is to prioritise the comfort of the Bride, Groom and guests, especially in bad weather, with an aim to be quick with group shots especially and to give the guests as much time to play and have fun before the Wedding Breakfast is called. I have just the right personality to be able to manage hundreds of people and I never shy away from it.  Being a performer of music and martial arts too (Piano, Drums, Singing, Tae Kwon Do and HoJo Jutsu) I thrive on stage and in public speaking situations.
15 – Do you offer Engagement Shoots?
Yes I do, and they are available from as little as £150 and include all the photos on a DVD ready to print up for things like signing cards (the guests sign and leave well-wishes around the border, at the evening Reception).  These can either be set in my studio, at the venue for your Wedding, or a neutral location.
16 – Are you good with kids and babies?
Totally.  As I specialise in New-born and kids photography, I find it a doddle to get the best out of them.  And when there's the odd kid who runs a mile from 'Captain Cameraman', I leave them to it, get the big zoom lens on the camera and capture them at play.  I have also won awards for New-born photography (twice in 2014).
17 – What happens if it rains all day?
I have a Weatherproofing Policy (section 7a in the contract small print). I appear to be the only Wedding Photographer in the UK who offers free Bad Weather Retro Shoots, when the inevitable happens and we don't at least get outside to shoot the Bride & Groom romantic portraits.  After all the money you spend on the venue, you want to use it for photos, right? The only time travel expenses are added for this is when there were some on the original booking (for long distances).  Retro-shoots can be arranged for a mutually agreeable date, days, weeks or months in the future.
18 – Are you full-time?
Yes I am.  I went full-time after leaving my full-time job in 2009. And I have never looked back.  Since then the amount of Weddings I shoot annually rose to around 100-120. Between 1997 and 2009, I grew Keylight from part-time and eventually full-time, parallel to my old full-time job.  Things got so busy that I simply couldn't do both any more.
19 – What else do you do during the Wedding?
I can coordinate everyone to the comfort of the guests and the time constraints of the day.  I can teach the Bridal Party how to correctly lace the dresses up, and I can do it for them if required. I can help with the Cravats and Button Hole flowers for the Groomsmen and guests. I can offer Speech Coaching either before the big day or during it, just before the Wedding Breakfast. I can play Chauffeur with my nice Saab 95 Estate, offering climate control, blacked out rear windows, and plenty of boot space for your overnight bags, and I can take all your overnight belongings with me to give out at the hotel, saving you from bundling it all into the vintage limousine.  I have often turned teary-eyed kids around to smiles and laughter with a simple bit of child psychology.
20 – What cameras do you use and do you shoot RAW and can I have them?
I am a big long-term fan of Canon cameras.  Ever since I started, I have always used them and these days I have a collection of EOS 5DmkII and mkIII cameras, plus a set of GoPro Hero HD cameras connected to Steadicam motorised gimbles (for video).  I ALWAYS shoot RAW format.  This is imperative.  Many photographers shoot only in JPEG format because they either don't want to have to have an extra level of editing to do, or because JPEG files are a lot smaller in size and more images can fit on one memory card.  RAW format is far superior in every way imaginable.  If you would like the RAW image files, you are welcome to them.  You will need either a good version of Adobe Photoshop (or similar), or Canon DPP software to operate them, as they are in ".CR2" format and might otherwise not be a recognized file format on your computer. When I supply RAW images, it is best to have them on the USB chip, rather than on a set of DVDs because DVDs are slow. You can either supply the chip or I can add one for £20.
21 – Do you recommend professional / high quality printing companies for us to use for our enlargements?
Yes I do.  I only use a select group of companies.  For all paper photo printing (all sizes from 6×4″ to poster size) I use http://onevisionimaging.com/ based in Coventry.  You can order direct online too, and avoid the usual middleman profit costs. For Canvases and wall art, I use http://www.thedigitalroom.co.uk/ and choose their Premium Canvases (not the 'Standard' ones).  You can order direct online and cut out the middleman costs.  Of course, you can also print at home or by using popular High Street printing companies too, but for a little bit more, you get a lot better quality.
If I have missed any key questions, please let me know and I will answer them and add them to this page.
For more information about Jonathon, please click HERE or see the 'About Me' page.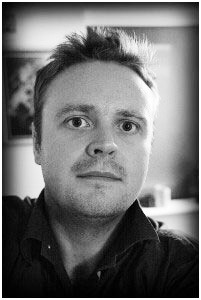 Jonathon Dow -LMPA DipPP
Master Photograher and Member of the Master Photographer Association